Welcome to Southside Pet Hospital
---
In order to better serve our clients and patients, we are now offering extended evening hours.
Beginning May 14th, we will be open until 8 pm on Mondays.
---
Our Pet Annual Wellness Plans (PAW Plans) provides you with proactive care for your dog or cat at a discounted price. Visit our Annual Wellness Plans page to find out how signing up for a dog or cat wellness plan, can help keep your furry family member healthy and thriving.
Southside Pet Hospital is a full-service veterinary medical facility, located in Olathe, KS. The professional and courteous staff at Southside Pet Hospital seeks to provide the best possible medical care, spays & neuters, surgical care and dental care for their highly-valued patients.
We are committed to promoting responsible pet ownership, preventative health care and health-related educational opportunities for our clients. Southside Pet Hospital strives to offer excellence in veterinary care to Olathe, KS and surrounding areas, we even offer pet boarding.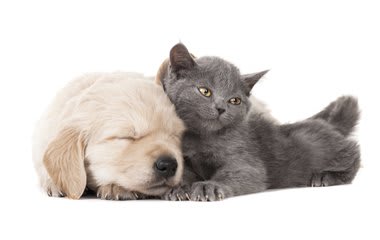 Happy, Healthy Pets
We have heard your requests for appointments on Saturdays and we are thrilled to be able to introduce this as an option! Please call us today to schedule your pet for our new Saturday hours.
Our Saturday Schedule is as follows:
Sick Pet Walk-In Time: 8am-10am
This time is for sick pets (vomiting, diarrhea, lethargic, limping, ear infections, etc). Think of this time as an urgent care for your dog or cat! Healthy pets will not be seen during this time for examinations or vaccinations.
Well Pet Appointments: Noon-4pm
This time is for vaccinations, continuing medication monitoring, or other well-pet appointments. Think of this time as a regular check up with the doctor.
Stay Connected with Southside Pet Hospital
Please take a moment to contact us today, to learn more about our veterinary practice and to find out more information about how Southside Pet Hospital can serve the needs of you and your cherished pet.