Welcome to Southside Pet Hospital
---
In order to better serve our clients and patients, we are now offering extended evening hours.
Beginning May 14th, we will be open until 8 pm on Mondays.
---
Our Pet Annual Wellness Plans (PAW Plans) provides you with proactive care for your dog or cat at a discounted price. Visit our Annual Wellness Plans page to find out how signing up for a dog or cat wellness plan, can help keep your furry family member healthy and thriving.
Southside Pet Hospital is a full-service veterinary medical facility, located in Olathe, KS. The professional and courteous staff at Southside Pet Hospital seeks to provide the best possible medical care, spays & neuters, surgical care and dental care for their highly-valued patients.
We are committed to promoting responsible pet ownership, preventative health care and health-related educational opportunities for our clients. Southside Pet Hospital strives to offer excellence in veterinary care to Olathe, KS and surrounding areas, we even offer pet boarding.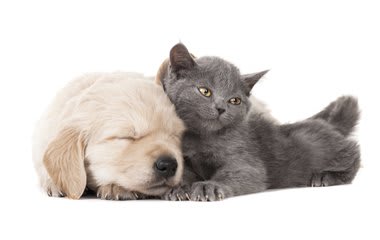 Happy, Healthy Pets
In order to better serve our clients and patients, we will no longer have walk-in hours starting Saturday, October 6, 2018. If a Saturday appointment fits your schedule, please give us a call at 913-782-0173 or use our convenient online booking tool to make your appointment. We thank you for the opportunity to serve you and your furry family members!
Stay Connected with Southside Pet Hospital
Please take a moment to contact us today, to learn more about our veterinary practice and to find out more information about how Southside Pet Hospital can serve the needs of you and your cherished pet.