Our Veterinarians
The Southside Pet Hospital team of skilled veterinarians welcomes you to our practice. Proudly serving the Olathe area. At Southside Pet Hospital, it is our daily privilege to provide quality vet care to your cherished pet, with compassion and competence. We hope to ensure a positive impact on our patients, pet owners and the local community.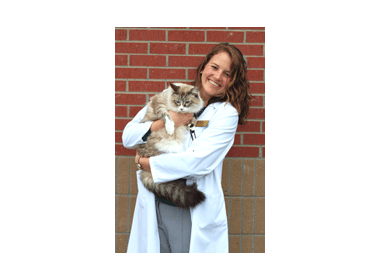 Dr. Lara Bower, DVM
Dr. Bower is a graduate of Tufts University School of Veterinary Medicine in Massachusetts. During school, she spent a lot of her time working with people and pets experiencing homelessness and continues to spend her extra time volunteering to help these people and their beloved animals. She understands that pets are members of our families and will do whatever she can to help with their medical care. She also frequently participates in veterinary medical conferences around the country to keep her knowledge up-to-date.
Dr. Bower especially loves caring for elderly patients with special medical needs. She is a cat fanatic and loves to care for older kitties with chronic illness.
Besides working as a veterinarian, Dr. Bower also enjoys outdoor activities such as backpacking, kayaking, and canoeing. She loves to play her cello and is currently learning Spanish so that she can better serve clients who are not fluent in English. She has one cat named Oscar, an adorable gray tabby who enjoys playing with bubbles.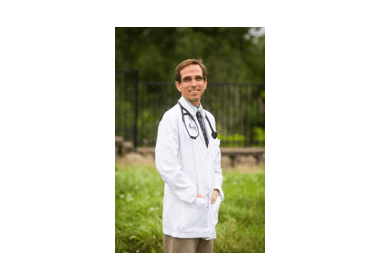 David C. Gray, DVM
Dr. Gray, a graduate of Kansas State University School of Veterinary Medicine, and has been with Southside since 1984. Dr. Gray's trademark is providing personal attention to his many clients and patients, making great effort to keep clients informed of their pets' health status. He strives to offer quality veterinary medicine and diagnostics, incorporating current treatment and pharmaceutical trends in his practice. Dr. Gray is out of the office on Wednesdays.
Dr. Gray enjoys sports (especially KSU football), talk radio, and working on projects around the house. He and his wife, Kate, live in Olathe and have two grown daughters – Emily and Elizabeth.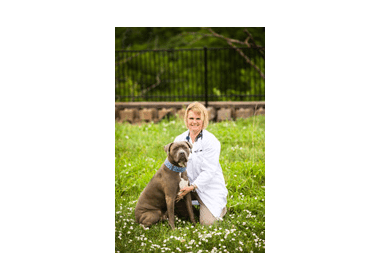 Jennifer McDermott, DVM
Dr. McDermott is a 1996 graduate of Iowa State University College of Veterinary Medicine. In addition to her DVM, she has a BS in Zoology. She has an extensive background in small animal medicine, dentistry, and surgery. She spent 5 years at a local high quality, high volume spay/neuter clinic. She believes in education as a foundation for best pet care and works hard to advocate for your pet. She often participates in continuing education to stay current on emerging treatments. Dr. McDermott is out of the office on Thursdays.
Dr. McDermott and her husband, Brian, have 3 boys Jordan 16, Marshall 14, and Kieran 10. They also have a cat named Billy John (aka Bill) and a Neapolitan Mastiff mix named Goose.
Dr. McDermott enjoys reading, scrapbooking, shopping, and spending time with her friends and family.

Daniel Rueb, DVM
Dr. Rueb is the newest member of the Southside team! He is a K-State graduate who enjoys the challenges of internal medicine. He is also interested in animal behavior and expanding his surgical knowledge and skill. He was involved in the business management and behavior clubs while in veterinary school. He is out of the office on Tuesdays.
While not working, Dr. Rueb enjoys reading, hiking with his dog Happy, fishing, and spending time with family and friends.